GUESS WHAT? If you read the title of the post, I'm sure you'll guess it.
If you didn't, GUESS WHAT?
Revive Me has a new cover.
Look Down …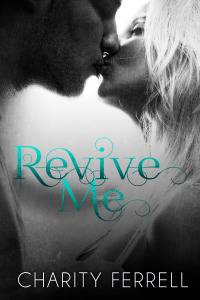 See, the title wasn't lying.
And you might've guessed right.
*pat yourself on the back.*
I decided to do Tessa and Dawson on the cover vs. just Tessa. I thought since Dawson had a huge part in Revive Me, he deserved to be on the cover.
So there you have it! Now you have the beauty of both Tessa and Dawson!