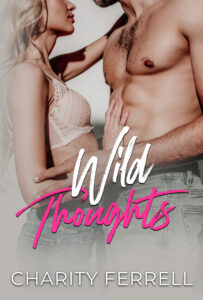 I want to kill my new stepbrother.
He's an asshole, arrogant, and can't stop talking about sex.
The worst part? He has blackmail on me.
Addison is the epitome of a good girl. She follows the rules to a tee and never colors outside the lines, but a girl can't be perfect. There's a rule she's breaking, a lie she's kept hidden, and she gets busted red-handed by him-her new step-brother.
Zeth made a mistake that resulted in him having to move across the country for six months. His plan was to lay low, do his time, and stay out of trouble. His new step-sister wasn't in his plan.
Her thoughts about him are wild. His thoughts about her are wilder.
All he wants to do is push her buttons, break her out of her shell, and drag the bad girl out.
He wants her to fall in his bed, so he can have his way with her.
When they can't resist any longer, they agree it's only temporary, but what happens when they want more?